AASTCS 5: Radio Exploration of Planetary Habitability
Travel & Lodging
Radio Exploration of Planetary Habitability
Palm Spring, CA
7 – 12 May 2017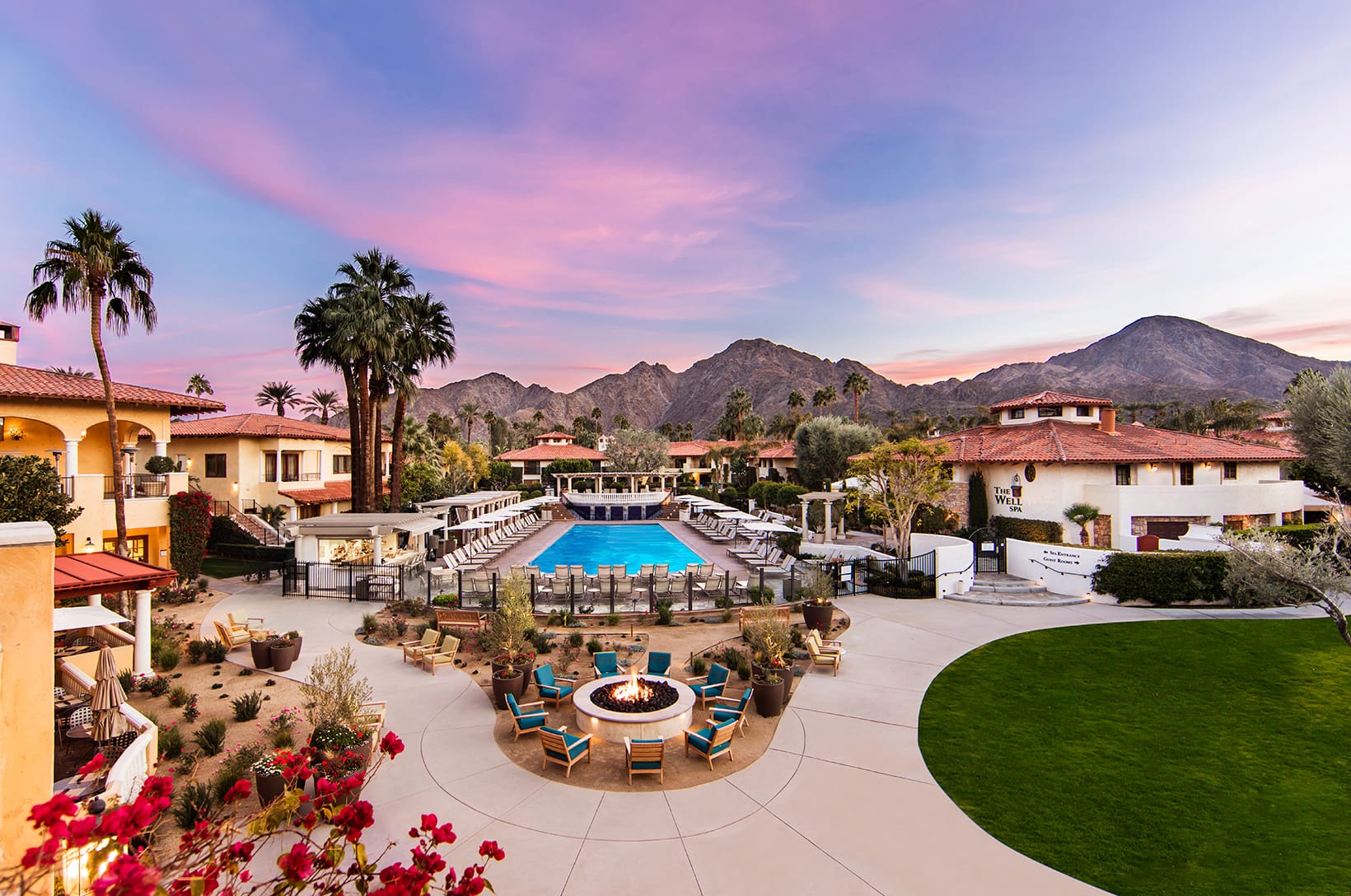 45000 Indian Wells Lane
Indian Wells, CA 92210
Reservations: 800-237-2926
The room block for the AASTCS 5 meeting has closed.
If you have any questions or concerns about housing for this meeting, please contact reg-help@aas.org.
Room Rates
Single/Double: $135 + tax
Government: $101 (Should per diem rates increase, all pre-existing government attendee reservations will automatically be re-rated.)
All rooms are subject to a 14.61% tax that is subject to change without notice. Taxes are not included in the housing rates listed above. Guests are responsible for paying room, tax, and incidental charges.
Reservations must be made by 5 April 2017 to ensure the group rate.
Make a Reservation
To secure a room at the AAS group rate, book online or call 1-800-237-2926 and mention the "American Astronomical Society".
Room Deposit: A deposit equal to one night's stay will be required at the time of reservation.
Room Cancellation: The deposit is refundable if the hotel receives notice of cancellation at least seven (7) days prior to your scheduled arrival.
Please be mindful of the housing policies for the AASTCS5: Radio Exploration of Planetary Habitability meeting.
Roommate Search Forum
Are you looking for a roommate to share the lodging expenses at the summer meeting? Take advantage of the Roommate Search Forum to locate a match.
Getting to the Miramonte Indian Wells Resort & Spa
The Miramonte Indian Wells Resort & Spa outside of Palm Springs, California, is easy to reach from Palm Springs International Airport, which is serviced by major airlines including Alaska Airlines, America West, American Airlines, Continental Airlines, Delta Airlines/Skywest, and United Airlines.
Delta Airlines is pleased to offer special discounted* airfares for travel to Palm Springs, California, for the AASTCS 5: Radio Exploration of Planetary Habitability meeting, 7-12 May 2017. To take advantage of travel discounts, please book your flight online and enter NMPXD under Meeting Event Code. Alternatively, you may call Delta Meeting Network® Reservations at 1-800-328-1111 (Monday–Friday, 7:00 am–7:00 pm CT) to book your flight.
* Please note that not all fares are eligible for a discount. Discounts apply to round trip travel only. This discount is not valid with other discounts, certificates, coupons, or promotional offers. Fare rules will determine eligibility.
Taxi: The average cost of transportation per person from Palm Springs International Airport to the resort by taxi ranges from $60-$80.
Other Transportation Options
AM/PM Shuttle Service: 760-409-8826
At Your Service: 760-343-0666 or 888-700-7888
First Class Shuttle, Inc.: 530-605-0137
Lions School Shuttle Services, Inc.: 714-606-4736
R&C Express Shuttle: 760-567-2780
Skycapp Shuttle: 760-272-5988
Transit Van Shuttle: 951-719-3274
Parking
Overnight Valet Parking: $15
Daily Self Parking: No Charge
Overnight Self Parking: $8
The AAS Warns about Housing Pirates
A housing pirate is an unauthorized housing provider that often claims a vague affiliation with a conference and offers reduced rates to attendees. The AAS Executive Office is the official housing bureau for the AASTCS 5: Radio Exploration of Planetary Habitability in Indian Wells, California, and only they can guarantee room reservations and rates.
Be careful when entering into a financial agreement with any unofficial companies, as their legitimacy and policies may be questionable and show management will not be able to provide a resolution to issues related to such reservations. If another company besides the AAS contacts you, please contact the AAS Executive Office immediately at +1-202-328-2010 x104. Use the direct links on this page to ensure your reservation.